The Witness is the monthly newsletter sent out by FBC Barnesville.
You can find each the Witness for each month below.
Sign up to receive the Witness in your email.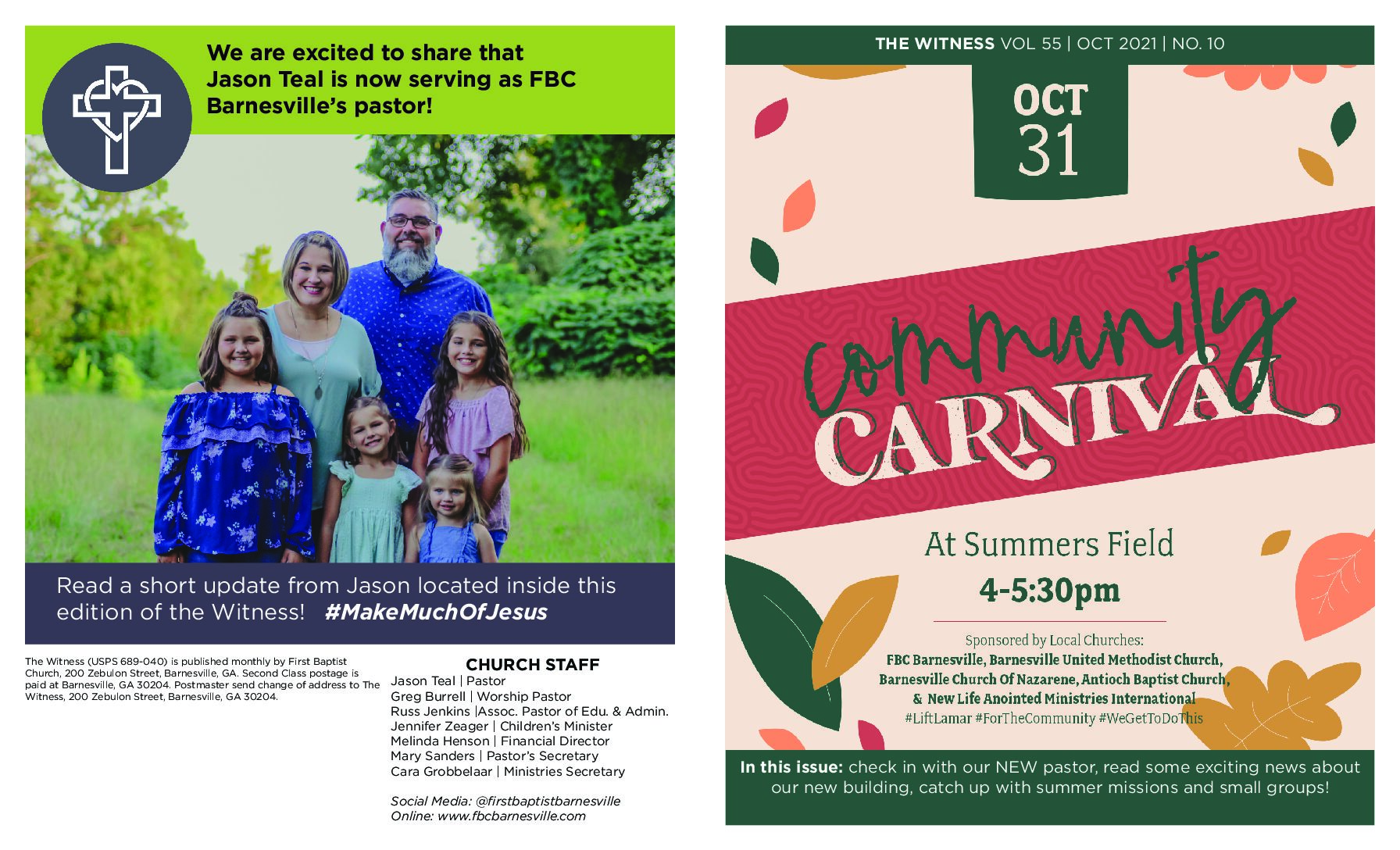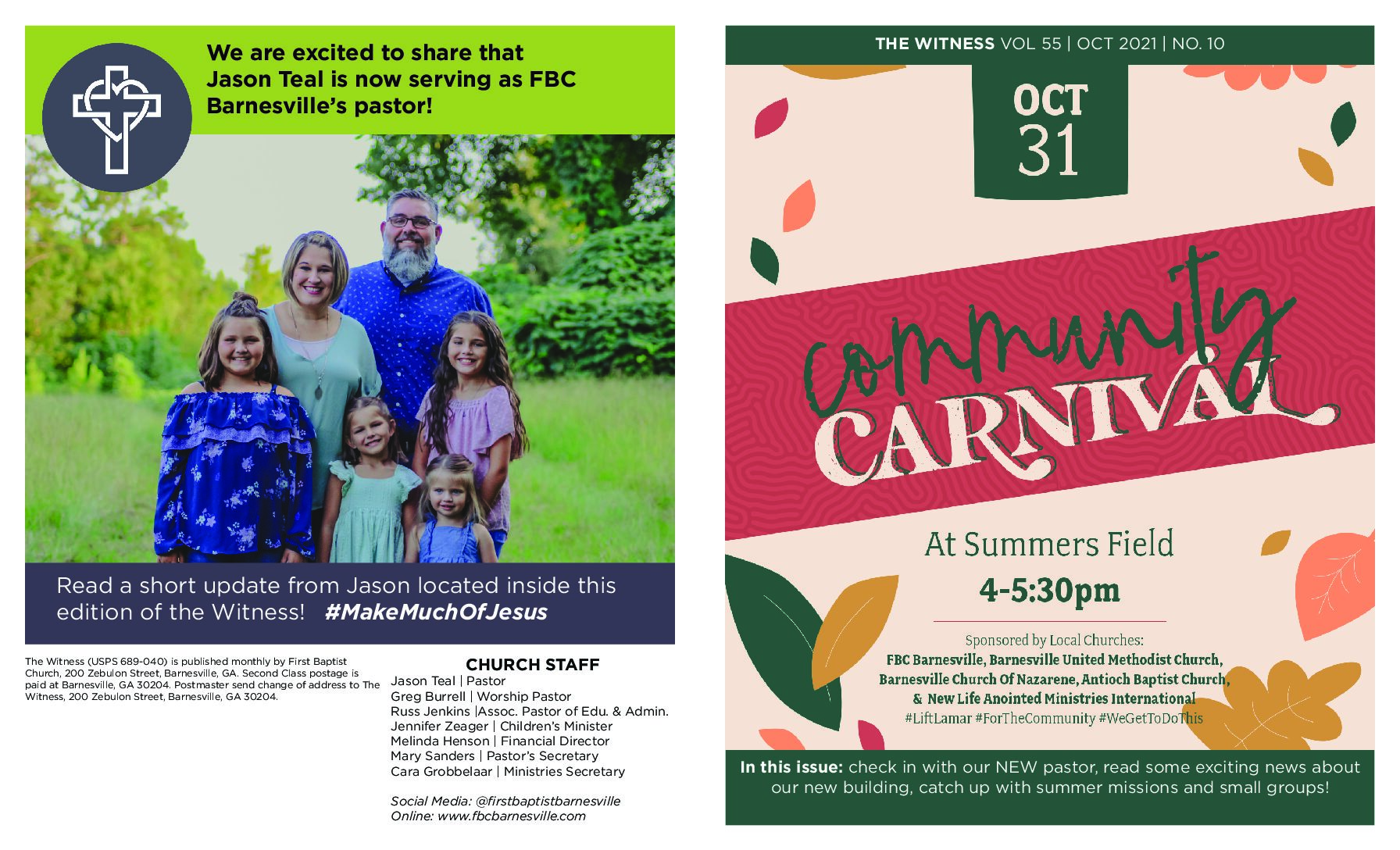 We are so excited for the fall! This month's Witness contains news from Pastor Jason, the Generations Following team, and info about a Community Carnival!
Click on the links below:
Read more...
---