Faith Friends Academy is a place for your child to grow!
Day Care Costs
Full Day Care Program
$145 per week from 7am – 6pm
About FFA
Faith Friends Academy program of First Baptist Church Barnesville began in the early 70s and has been serving the community since then and is considered one of the best programs in the Lamar community.
FFA day care cares for children from 6 weeks till 4 years of age.
If you have any questions regarding FFA or would like to set up a time to tour our facilities please call FFA at 770-358-1171. We look forward to answering any questions you may have!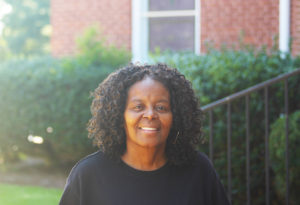 Janice Davis, Director
Interested in FFA? Fill out the form below and someone will be in touch!
Our Mission
To Prepare every student intellect;ly, emotionally, socially, and spiritually to make a positive influence in our world for Jesus Christ. (Luke 2:52 "And Jesus grew in wisdom and stature, and in favor with God and men.")
Our Philosophy
Because God is central in the universe and the source of all truth, education must be God- centered rater than man- centered, leading the student to see things as God sees them. Since the Bible is the revelation of God, it is normative in the education process. The Bible provides content of its own, is the interpreter of content drawn from other sources and guides the application of truth to the student's life. While the Bible does not speak directly to every issue or give exhaustive details on all academic disciplines, its general principles provide guidance to determine the truth or falsehood of ideas or information drawn from other sources. God, as the source of all truth, and the Bible, as the reference point for every idea, point the student toward a Christian worldview and life.
Our Purpose
The purpose of Church Weekday Education is to provide a primary education – in support of the Christian family – in which students can grown in Christian character, academic achievement, personal development and social responsibility. To help fulfill this purpose, the faculty and staff commit to model Christ and adhere to educational integrity, accuracy, and excellence. With God's Word as our foundation, we seek to prepare our students to live successfully as godly men and women in the world. Recognizing that God has blessed each student with different gifts and abilities, Church Weekday Education respects each student as an individual and strives to help each one to reach his or her potential by pursuing excellence in every area of life.
Non-Discriminatory Policy
Faith Friends Academy admits students of any race, color, national and ethnic origin to all the rights, privileges, programs, and activities generally accorded or made available to students at the school. It does not discriminate on the basis of race, color, national and ethnic origin in administration of its educational policies, admissions policies, scholarship and loan programs, and athletic and other school-administered programs.