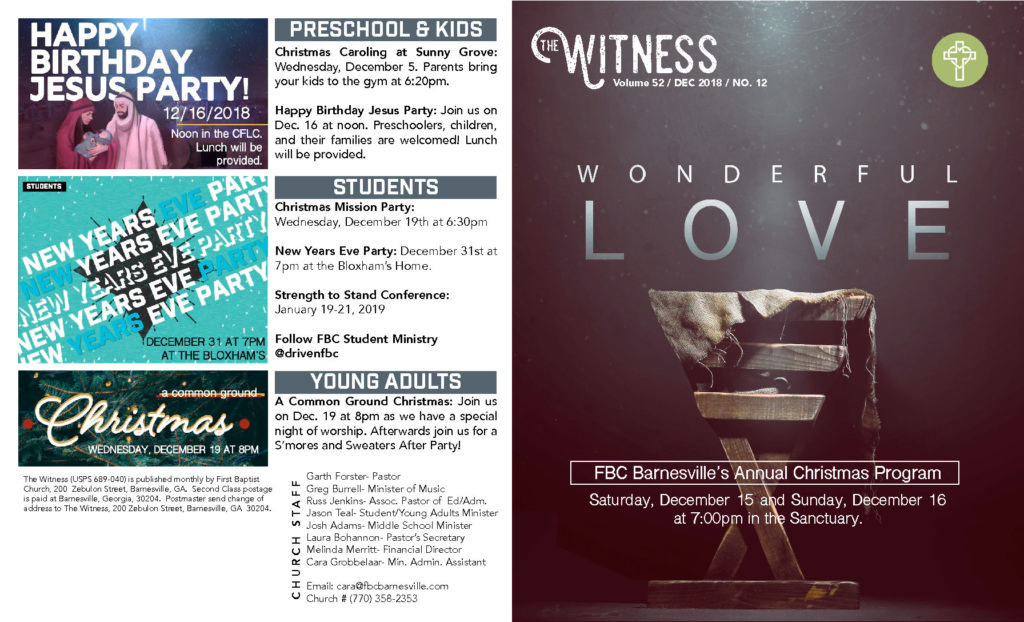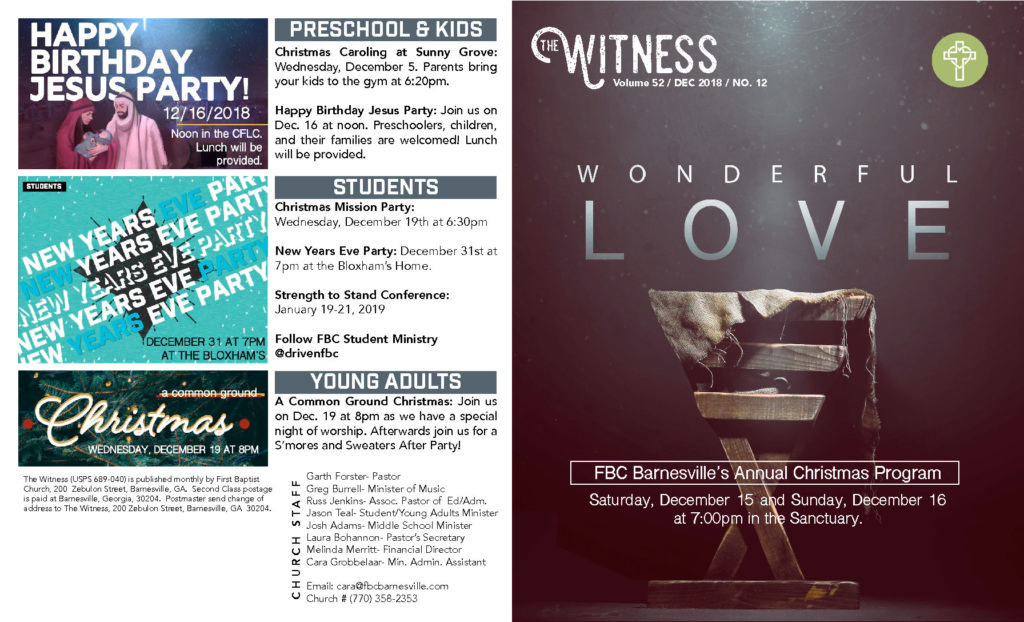 Christmas is about the fact that God came into our world to love us, to teach us, and ultimately to die for us. Long ago, there ruled in Persia a wise and good king. He loved his people. He wanted to know how they lived. He wanted to know about their hardships. Often, he dressed in the clothes of a working man or a beggar and went to the homes of the poor. No one whom he visited thought that he was their ruler.
One time he visited a very poor man who lived in a cellar. He ate the coarse food the poor man ate. He spoke cheerful, kind words to him. Then he left. Later he visited the poor man again and disclosed his identity by saying, "I am your king!" The king thought the man would surely ask for some gift or favor, but he didn't. Instead he said, "You left your palace and your glory to visit me in this dark, dreary place. You ate the course food I ate. You brought gladness to my heart! To others you have given your rich gifts. To me you have given yourself!"
The King of glory, the Lord Jesus Christ, gave himself to you and me. The Bible calls Him, "God's Indescribable Gift!" The word "indescribable" there means that there is no language on earth that is adequate to fully appreciate what Jesus did for us! We had a good month in November with an average attendance of 375 in Bible Study. Operation Christmas Child did another excellent job this year as we collected 971 shoeboxes as a church, and, as a collection center, we received a total of 4,165 shoeboxes this year. Thanks to Nancy Cloudt and all who helped make this a record-breaking year! Other November events were the Community Thanksgiving and Illumination services that we participated in downtown. We also have been working with our 2019 Proposed Church Budget and expect our church to pass that budget on December 2nd. We are in the initial stages of our STUDENT/YOUNG ADULT BUILDING CAMPAIGN. Mark Brooks, our consultant with the company called Generis, is working closely with Kim Wall (Fund-raising Team Captain), Steven Bacon (Building Leadership Team Chairman) and myself. The campaign will really get into full swing beginning early winter, 2019. We experienced a disappointment this past Sunday as our candidate for our CHILDREN'S MINISTER position decided to decline our offer. Still, we believe that God is sovereign, and that "all things work together for the good of those who love Him," so our Personnel Team is committed to seeing this search through and finding the person God has for us! December has, among other things, some great opportunities:
Our LOTTIE MOON CHRISTMAS OFFERING FOR INTERNATIONAL MISSIONS GOAL this year is $27,000. Our guest speakers for December 2nd will be Tim and Charlotte Cearley, former IMB missionaries in Africa.
THE SUNDAY SCHOOL STAFF CHRISTMAS BANQUET takes place on Friday, December 7th, at 6:30 P.M.
Our Christmas musical, WONDERFUL LOVE, takes place on Saturday and Sunday, December 15th and 16th, at 6:30 each evening.
Instead of our having our Lord's Supper on Christmas Eve this year, we will have a very special CHRISTMAS FAMILY LORD'S SUPPER on Sunday morning, December 23rd.
We look forward to a great month in December. From Suzanne and I, as well as the entire staff of First Baptist Church in Barnesville, we hope you have a Merry Christmas and a blessed New Year!
---