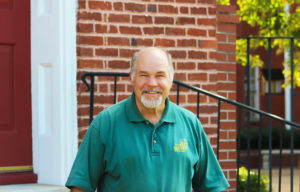 Garth Forster
Senior Pastor
Garth Forster has been senior pastor of First Baptist Church in Barnesville since June of 1992. He was born in Birmingham, Alabama, where he came to know Christ at age 15. He is a graduate of Auburn University and Southwestern Baptist Theological Seminary where he earned a Master of Divinity degree. Prior to coming to Barnesville, he pastored Calvary Baptist Church in Gadsden, Alabama, and Pleasant Grove Baptist Church in Boyd, Texas. He is married to the former Suzanne Pittman of Gadsden. They have two children: a son, Brent, and a daughter, Savannah. Garth's hobbies include woodworking and hunting. Pastor Garth desires to see First Baptist in Barnesville become a church that pleases the heart of God by reaching out in love to those who don't know Christ and by building up in faith those who do know Him.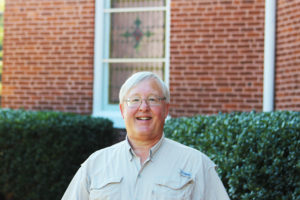 Russ Jenkins
Associate Pastor of Education and Administration
Russ was born and grew up near Baltimore, Maryland. He met his wife, Pat, while working as an interim pastor for a mission church in central Maryland. He and Pat have two grown daughters.
He attended Southwestern Seminary in Fort Worth, Texas, graduating with a Master of Divinity and a Master of Religious Education degrees. From there he pastored a mission church, was a youth minister in a church in Baltimore, and then spent seventeen years as Associate Pastor of Education and Youth at a church in Pasadena, Maryland. Russ joined the FBC staff as Associate Pastor of Education and Administration in August of 2001.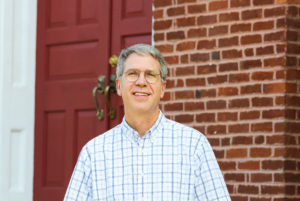 Greg Burrell
Worship Pastor
Greg Burrell has been the Minister of Music at our church since 1984. Greg is from Atlanta, and graduated from Southwestern Baptist Theological Seminary (Fort Worth, TX) with a Master's in Church Music. He and his wife Mary Beth have three children and one grandchild. Greg loves his work and loves living in Barnesville. He notes that it would also be nice to live in the mountains and raise Golden Retrievers.
Email Greg at fbcpraise@msn.com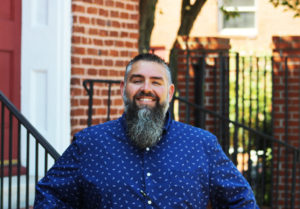 Jason Teal
Student/Young Adult Pastor
God has directed the ministry that Jason has been involved in for the past ten years. He holds a B.A. in Biology from Brewton-Parker College and is completing a Master of Divinity (M.Div.) from New Orleans Baptist Theological Seminary in Christian Education and Leadership. He is very thankful for the Grace that God has extended in his educational journey. Prior to coming to Barnesville, he served Eastside Baptist Church in Claxton, Georgia as the Worship/Student Pastor and FBC Sylvania as the Student/Family Pastor. The Lord has also blessed Jason with a wonderful wife, Honey Teal. Together, they have three daughters, Willow, Mercy and Nola.
Jason's heart is to disciple and mentor students, encouraging them and sharing with them the overwhelming joy that comes through a relationship with Jesus Christ. His passion is leading students to physical, emotional, mental, and spiritual health. Jason finds this importance in what Luke 2:52 says when he writes, "Jesus continued to grow in wisdom and stature and in favor with God and man." Jesus is the only way by which man will find salvation and completeness.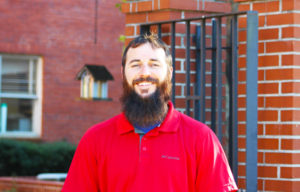 Josh Adams
Middle School Minister
Josh Adams is a graduate from Gordon College with an associate degree specializing in education. He was born in Ft. Lauderdale, Florida and raised in Georgia for most of his life. He has attended First Baptist for 11 years and has been serving on staff for over 5 years now. Josh is currently praying about where God wants him to attend seminary in the future.
Josh loves to play sports and fellowship with anyone who is willing. As it is written in Colossians 3:17, "And whatever you do, in word or deed, do everything in the name of the Lord Jesus, giving thanks to God the Father through him."Josh is married to his lovely wife, Abby, and she is also very involved in the youth ministry.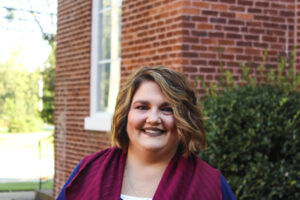 Jennifer Zeager
Children's Minister
Jennifer is a graduate from University of St. Francis with a Master's in Business and Health Administration. She is also a registered Radiologic Technologist with The American Registry of Radiologic Technologists. Prior to being called to serve as FBC Children's Minister, she worked in healthcare and education for almost 20 years. Jennifer is married to Bruce Zeager Jr. Bruce and Jennifer have two children, a daughter (McKinleah) and a son (Joseph).
Jennifer has always had a love for children. She spent eight years of her healthcare career working with pediatric patients. Even as a teenager, she demonstrated her love for children by serving with children's choir, VBS, and working in the nursery at church. Jennifer has served here at FBC Barnesville in the preschool and children's area for the past seven years and is so grateful to be able to serve full time as the Children's Minister. She believes that we can begin at birth teaching our children that Jesus loves them. Her passion is to disciple the children to know that they are loved by Jesus and are wonderfully and fearfully made. Jesus said in Matthew 19:14, "Let the little children come to me and do not hinder them, for to such belongs the kingdom of heaven."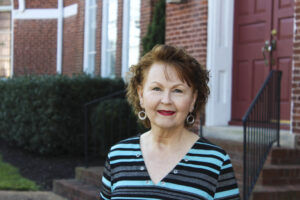 Mary Sanders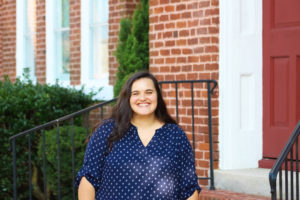 Cara Grobbelaar